Your Loft Shop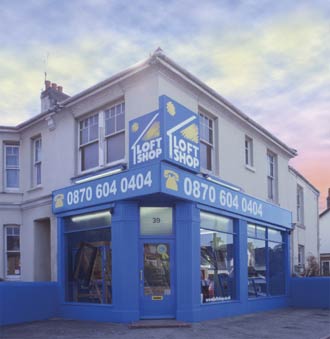 Your Loft Shop is available to you 24 hours a day where you are able to purchase a massive range of roof windows, loft ladders, staircases, roof domes, accessories and many more.
Whether you want to visit one of the 24 branches, call any one of our helpful sales staff, or log onto our website, what you can expect is top quality service. That is why it is Your Loft Shop.
Your Loft Shop has always sought to make you the number 1 priority. Since the first Loft Shop was opened in Croydon in 1987 our offer has always been the provision of the best service to customers through the following:
High quality products
Competitive prices
FREE next day delivery
Providing the best information and know how
The business of The Loft Shop has traded continuously since 1926. Many of the products we sell today have stood the test of time, for example the Colt Cowl was introduced in 1931 and is still available in a vastly expanded range today.
If you require further information you can get it right here at www.loftshop.co.uk, or call 0870 604 0404, or fax 0870 603 9075